Date: Friday, May 25, 2007
Place: Emmanuel Methodist Church, Huddersfield Road, Barnsley, South Yorkshire
Time: 7.30 p.m.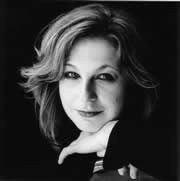 Programme:
J S BACH
Partitas Nos. 1 and 2

R SCHUMANN
Kinderszenen (Scenes from Childhood)
F CHOPIN
Ballade No. 3; Scherzo No. 2.
Booking arrangments: unreserved at the venue. Admission £6 including refreshments
all enquiries to the church (01226 207208) or visit their website (link below)
How to get there: Details from the church's own website
Close this window to return to the concert calendar page.
Go direct to Jill Crossland home page