St Peter's Clayworth
Date: Saturday 3 November, 2007
Time: 7.30 p.m.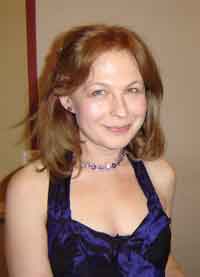 Place: St Peter's Clayworth near Retford, Nottinghamshire
Concert series: previews of Jill's Vienna Konzerthaus recital
Programme:
Bach Toccata in E minor BWV914; Partita No 1 in B flat BWV825
Beethoven 6 Bagatelles Op.126
Rameau Suite in E (1706)
Mozart Variations on "Twinkle Twinkle Little Star" K265
Chopin Scherzo No 1 in B minor Op 20
Bach's Toccatas are early works, and show his interest in integrating different European styles; his Partitas are much later, and he was sufficiently pleased with No 1 to make it his first ever published work.
This is Mozart's best-known set of variations, probably written in Paris around the time of his mother's death.
Beethoven's late Bagatelles are his last piano works, they are perfect miniatures containing a world of expressivity and insight.
Chopin's first scherzo was written in Vienna; the composer was homesick and based one part on a Polish Christmas carol.
How to get there: Details here or ring 01777 818008
Acknowledgments for assistance from Hugh Foulerton of Lincoln House
Close this window to return to the concert calendar page.
Go direct to Jill Crossland home page