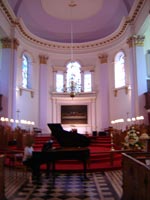 Date: Tuesday, July 24th 2007
Place: All Saints' Church, Gainsborough
Time: 1.05 p.m..
Programme:
Jean Philippe Rameau
Suite No 1 in A
Wolfgang Amadeus Mozart
Variations on Twinkle Twinkle Little Star K265
Fantasy in D minor
Frederic Chopin
Scherzo No 2 in B flat minor Op 31
All Saints' is very rare for its county (Lincolnshire); it is a grand Georgian church. It currently nurtures a musical tradition including concerts of all kinds.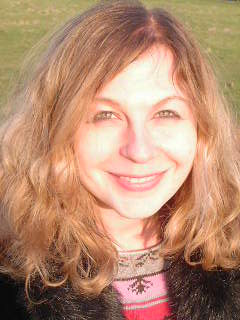 Booking arrangements: ADMISSION FREE- RETIRING COLLECTION
How to get there: All Saints is in Church Street, in the north part of Gainsborough town centre. There are brown signs indicating the way from the entrance roads to Gainsborough. Church Street is parallel to the main road running North-South through Gainsborough town centre - North Street.
Close this window to return to the concert calendar page.
Go direct to Jill Crossland home page