Date: August 26th 2006
Place: Hammerwood Park, East Sussex
Time: 4 p.m.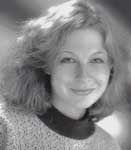 Programme:
J S Bach Selection from well-tempered Clavier (48 Preludes and Fugues)

Rameau Suite (1704)
Mozart
Sonata K570, Fantasy K397,
Variations on Twinkle twinkle Little Star,

Hammerwood Park is an unusual stately home in rural Kent. Designed by the architect Latrobe, who was also responsible for the Capitol and the White House facade, it counts among its attractions a replica of the Parthenon frieze (the Elgin Marbles) and extensive wildlife in the grounds, including especially healthy rabbits. The house has been restored from a derelict condition by the Pinnegar family.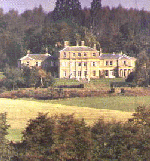 The house will be open to the public during the afternoon before the concert.
Booking arrangments: from the venue:
telephone 01342 850594
postal address Hammerwood Park East Grinstead Sussex, RH19 3QE England
How to get there: between East Grinstead and Tunbridge Wells the venue's website has full directions.
Link to the venue - this link will take you to the venue's own page advertising the concert, series or venue.
Close this window to return to the concert calendar page.
Go direct to Jill Crossland home page