Date: Sunday, July 24th 2005
Place: Croft Hall, Hungerford
Time: 7.30 p.m.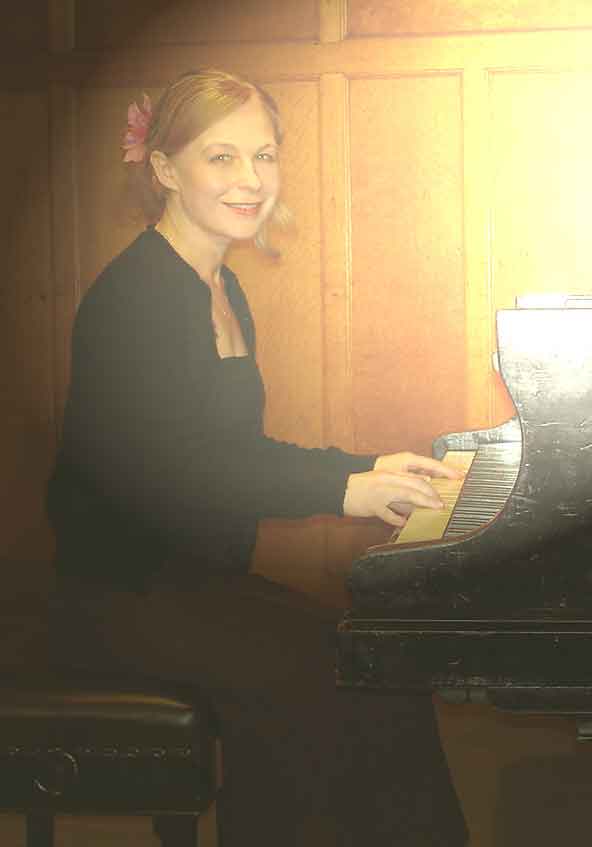 Programme
Johann Sebastian Bach
Selection from the Well-tempered Clavier '48 Preludes and Fugues'
- Book 1 Nos 1, 17 and 21, Book 2 Nos 1, 2

Toccata in C (arr Ferrucio Busoni) BWV564
Jean-Philippe Rameau
Suite in D from Pieces for keyboard (1724)

Frederic Chopin
Ballade No 3 in Ab major Op 47
This concert is sponsored by

Hungerford and District Arts festival has now been running successfully for 14 years.
Booking arrangments: info@hadcaf.co.uk or telephone 01488 684901.
How to get there: Hungerford is in West Berkshire at the A4/ A338 junction, just south of Junction 14 of the M4. The Croft Hall is in the centre of Hungerford adjacent to St Lawrence's Church.
Link to the venue - HADCAF
This is a website dedicated to the festival, with full information on booking, venues etc..
Close this window to return to the concert calendar page.
Go direct to Jill Crossland home page