Date: Tuesaday, July 4th 2006
Place: Croft Hall, Hungerford
Time: 7.30 p.m.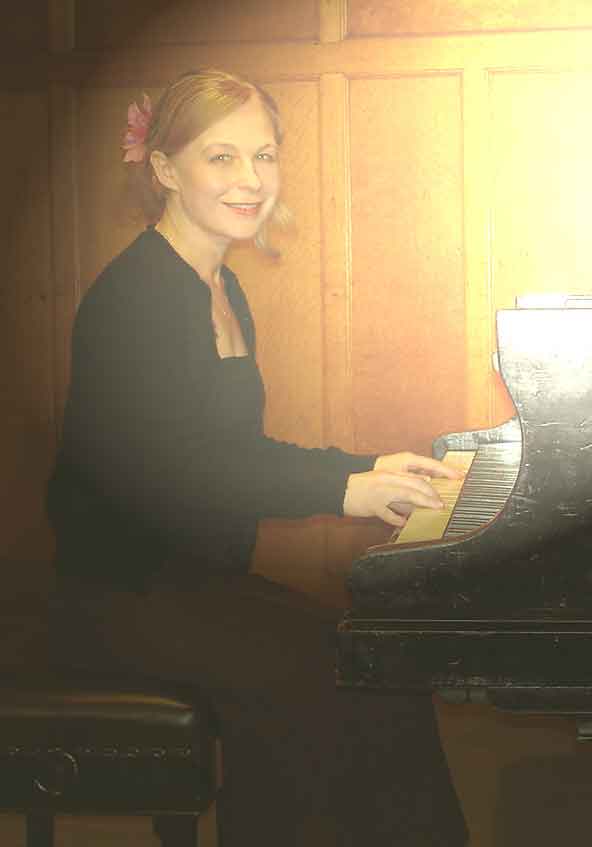 Programme
Glenn Gould Five short pieces for piano
Two pieces for piano
Bach Selection from The Well-tempered Clavier
(48 Preludes and Fugues)
Book 1, Nos 3, 9, 11 Book 2, Nos 5, 15 (BWV 848, 854, 956, 874, 884)

Bach-Busoni Chorale Preludes
'Ich ruf' zu dir, Herr Jesu Christ'
'Nun komm der heiden Heiland'
(BWV 639, 659)
Bach arr Kempff Sicilianofrom the Flute Sonata BWV1031
Interval
Mozart Variations on 'Twinkle Twinkle Little Star'' (K265)
Schumann Arabeske Op 18
Schumann Kinderszenen (Scenes from Childhood)
Op 15
Debussy Two Arabesques




Hungerford and District Arts festival has now been running successfully for 15 years.
Booking arrangments: info@hadcaf.co.uk or telephone 01488 684901.
How to get there: Hungerford is in West Berkshire at the A4/ A338 junction, just south of Junction 14 of the M4. The Croft Hall is in the centre of Hungerford adjacent to St Lawrence's Church.
Link to the venue - HADCAF
This is a website dedicated to the festival, with full information on booking, venues etc..
Close this window to return to the concert calendar page.
Go direct to Jill Crossland home page