Date: Saturday, February 26, 2005
Place: Restoration House, Rochester
Concert title: 'Winter Light'
Time: evening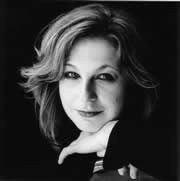 Programme:
Johann Sebastian Bach
English Suite No 3 in G minor (BWV912)
Fantasy in C minor (BWV 906)
Selection from the Well-Tempered Clavier
(48 Preludes and Fugues)
Prelude and Fugues Book 1 No. 2 in C minor, No. 6 in D minor (BWV 847, 851)
Book 2 Prelude and Fugue No. 6 in D minor (BWV 875)
Jean-Philippe Rameau
Suite in E from New Pieces (1724)
Allemande-Courante-Gigues I & II-Le Rappel des Oiseaux
Riguadon I & II+ variation- Musette- Tambourin- La Villageoise
Domenico Scarlatti
Sonatas in E major Kk380, D major Kk491
Georg Friedrich Handel
Chaconne in G HWV 435
Restoration House is a period venue, a house with a number of historic associations. The house, with its collection of artworks and artefacts, is open to the public at certain times. Restoration House hosts a concert series which frequently features its very fine 1824 Jirikowsky fortepiano. More details are available from the website links below.
Booking arrangments: please contact the organisers direct at
Restoration House,
17-19 Crow Lane,
Rochester,
Kent.
ME1 1RF
Telephone:
Monday to Friday 9am - 5pm
01634 848520
SOLD OUT - returns only
How to get there: Rochester is in Kent close to the M25 and has a railway station with frequent trains.
Venue maps and directions - clear instructions are given here.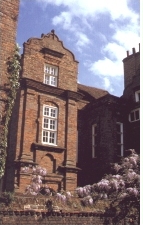 Link to the venue - you can read more information about the house, its garden and its history here.
Close this window to return to the concert calendar page.
Go direct to Jill Crossland home page