Ripon Cathedral
Time: 7.30 p.m.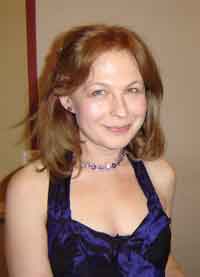 Place: Ripon Cathedral
Concert series: Ripon Cathedral Concerts
Programme:
Bach Toccata in E minor BWV914; Partita No 1 in B flat BWV825
Bach Well-tempered Clavier (48 Preludes and Fugues) Book 1 , Nos 1-3
Rameau Suite in E (1706)
Beethoven 6 Bagatelles Op.126
Bach's Toccatas are early works, and show his interest in integrating different European styles; his Partitas are much later, and he was sufficiently pleased with No 1 to make it his first ever published work.
Jill is closely associated with the Well-tempered Clavier, and her recording of it is about to be released on Signum Classics.
Beethoven's late Bagatelles are his last piano works, they are perfect miniatures containing a world of expressivity and insight.
How to get there: Details here
Acknowledgments to Brian Kealy and Ruth Grenfell
Close this window to return to the concert calendar page.
Go direct to Jill Crossland home page