Date: Saturday, April 23, 2005
Place: Wolterton Hall, Norfolk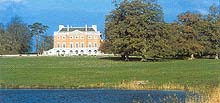 Time: 7 p.m.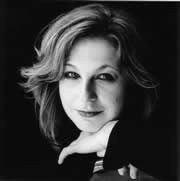 Programme:
Johann Sebastian Bach
English Suite No 3 in G minor (BWV912)
Fantasy in C minor (BWV 906)
Selection from the Well-Tempered Clavier
(48 Preludes and Fugues)
Prelude and Fugues Book 1 No. 2 in C minor, No. 6 in D minor (BWV 847, 851)
Book 2 Prelude and Fugue No. 6 in D minor (BWV 875)
Jean-Philippe Rameau
Suite in E from New Pieces (1724)
Allemande-Courante-Gigues I & II-Le Rappel des Oiseaux
Riguadon I & II+ variation- Musette- Tambourin- La Villageoise
Wolfgang Amadeus Mozart
Sonata in C K330
Wolterton House is a period venue, an 18th century house in keeping with the programme of this concert, and owned by the Walpole family.
Booking arrangments: please contact the organisers direct at
At the door or reserved from the venue. Price £10
Telephone: 01263 584175.
How to get there: Wolterton is in Norfolk, north of Norwich. It is between the A140 and the B1149, near Aylsham and in between the villages of Itteringham and Calthorpe. It is reached from Norwich via either the Holt road or the Cromer road.
A map can be seen by putting the postcode NR11 7LY into www.multimap.com - click on the link here Multimap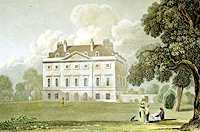 Close this window to return to the concert calendar page.
Go direct to Jill Crossland home page