Date: Sunday, May 29th 2005
Place: Yewfield, nr. Ambleside, Cumbria
Time: 7.45 p.m.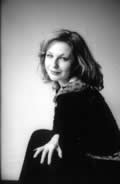 Programme:
Johann Sebastian Bach
Toccata in C (arr Busoni ) BWV564
Hear an extract from the Adagio of this piece - click on the image.
Selection from the Well-tempered Clavier '48 Preludes and Fugues'
- Book 1 Nos 1, 2, 17 and 21, Book 2 Nos 1, 2

Jean-Philippe Rameau
Suite in E major and minor from New Pieces for keyboard (1724)

Wolfgang Amadeus Mozart
Sonata in C K330
Yewfield is a country house in the immediate vicinity of Tarn Hows, one of the most beautiful spots in the Lake District. It has a tradition of putting on a concert series, especially to support rising stars within the profession.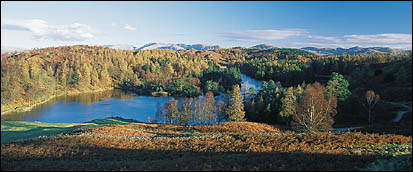 Booking arrangments: from the venue.
How to get there: Yewfield is on Hawkshead Hill, near Ambleside in Cumbria.
Link to the venue - this link will take you to the venue's own page advertising the concert, series or venue.
Zeffirelli's cinema and restaurant are associated businesses in nearby Ambleside.
Close this window to return to the concert calendar page.
Go direct to Jill Crossland home page